Description
MPerformance style carbon fibre side skirt extension blades for F80 M3 F82 F83 M4. With aerodynamics and a sportier look in mind, these side skirt extensions are easy to fit and give an instant style upgrade!
They are easy to fit and gives your car a more unique appearance, and offers a 'lowered' look with actually altering the height of your vehicle!
FREE UK DELIVERY INCLUDED.
Features:
Handcrafted double sided carbon fibre
Finished in clear UV resistent gelcoat
MPerformance style
Suitable for F80 M3* and F82 F83 M4 models
Contents:
1 x Driver Side and 1 x Passenger Side Skirt Extensions
Finish:
Glossy Carbon Fibre
Weave:
2x2 Twill Weave
Delivery:
Free UK Delivery. For further information, you can visit https://www.ssdd-motorsport.com/shipping-returns/
Installation:
Fitting requires some self tapping screws and double sided tapes (not included)
General Installation Guide information at https://www.ssdd-motorsport.com/fitting-installation-general-guide-information-and-our-partners/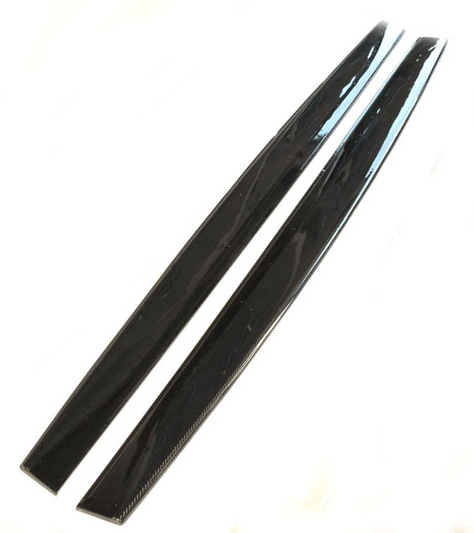 F82 Coupe Installed:
F80 M3 Saloon Installed: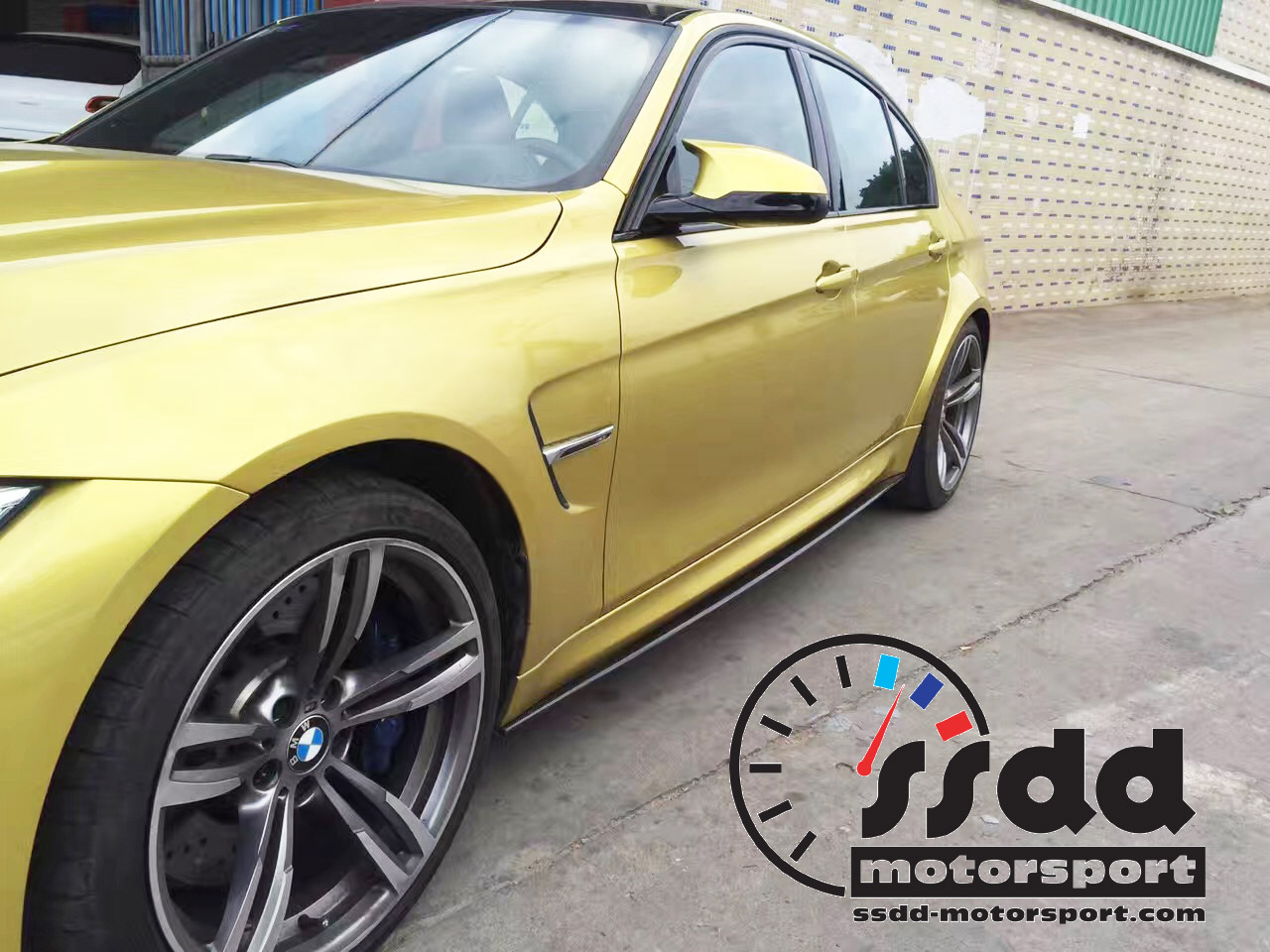 *For F80 M3 fitting you may wish to create a small cutout near the rear jacking point for a more flush fitment.
If out of stock please allow around 2-3 weeks for delivery.