Description
The BMW M3 GT4 is a true iconic motorsport vehicle and with this race pedigree in mind we now offer the same racetrack inspired GT4 style front splitter for the E90 E92 E93 M3 models. A true racing design to add substantial amount of downforce to the front end of any E9X M3 models. Design includes brake ducts for maximum cooling.
Features:
GT4 MotorSport inspired design
Brake ducts for ultimate brake cooling
Generates great downforce
Ready for track use
Hand laid in 2x2 3K twill carbon fibre and infused in clear UV resistant gelcoating for added durability
Product Photo:
Big thanks to our customer Luis who sent us photo of his E92 M3 fitted with the GT4 front splitter and CARBON FIBRE DOUBLE SLATS GRILLES:
Installed Photo: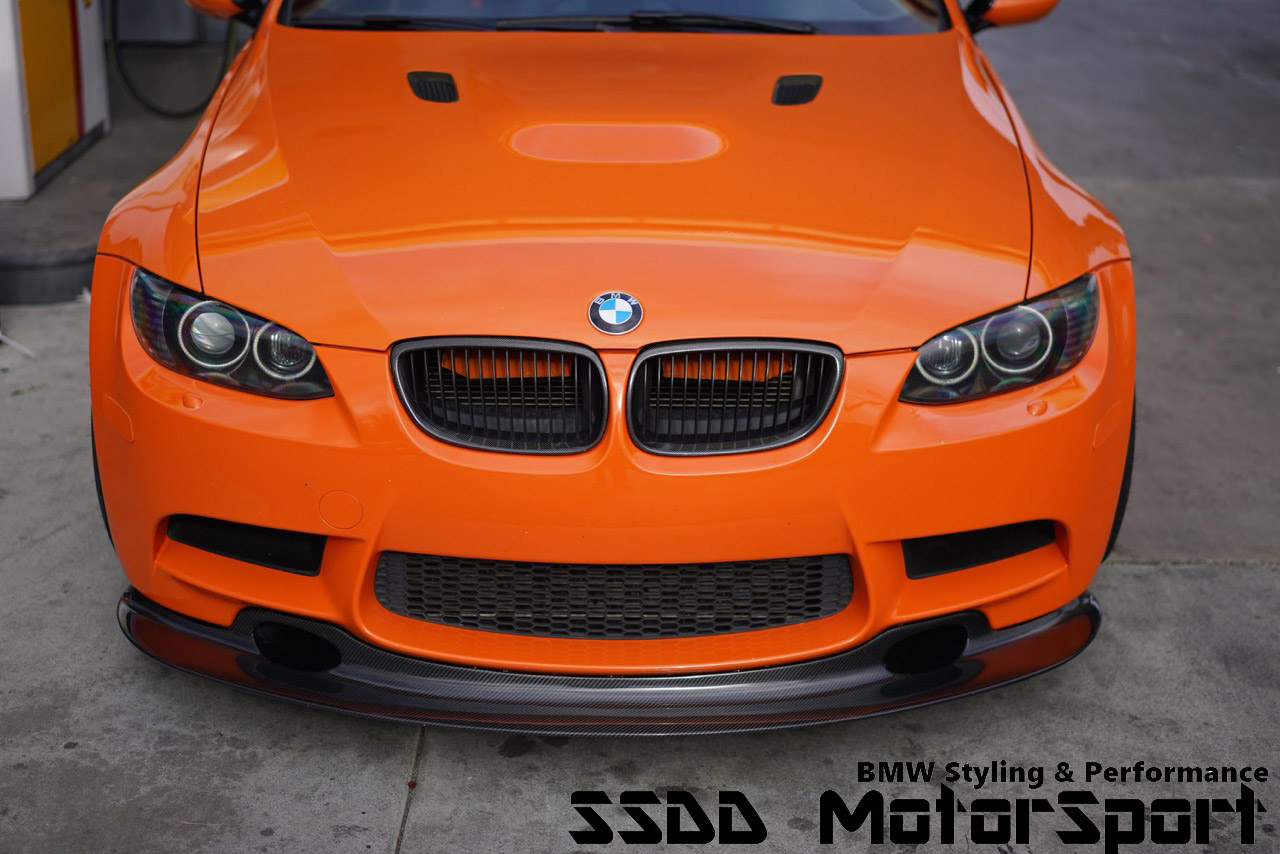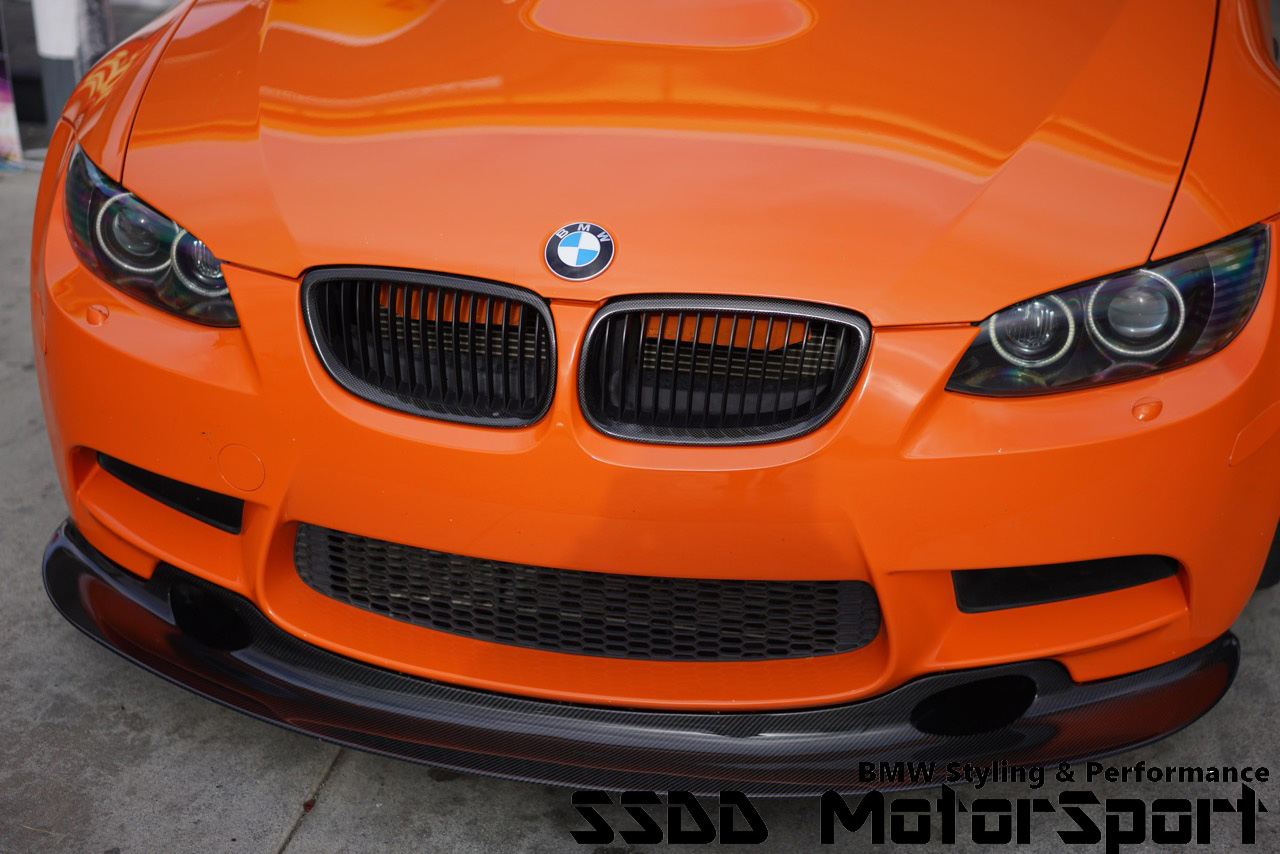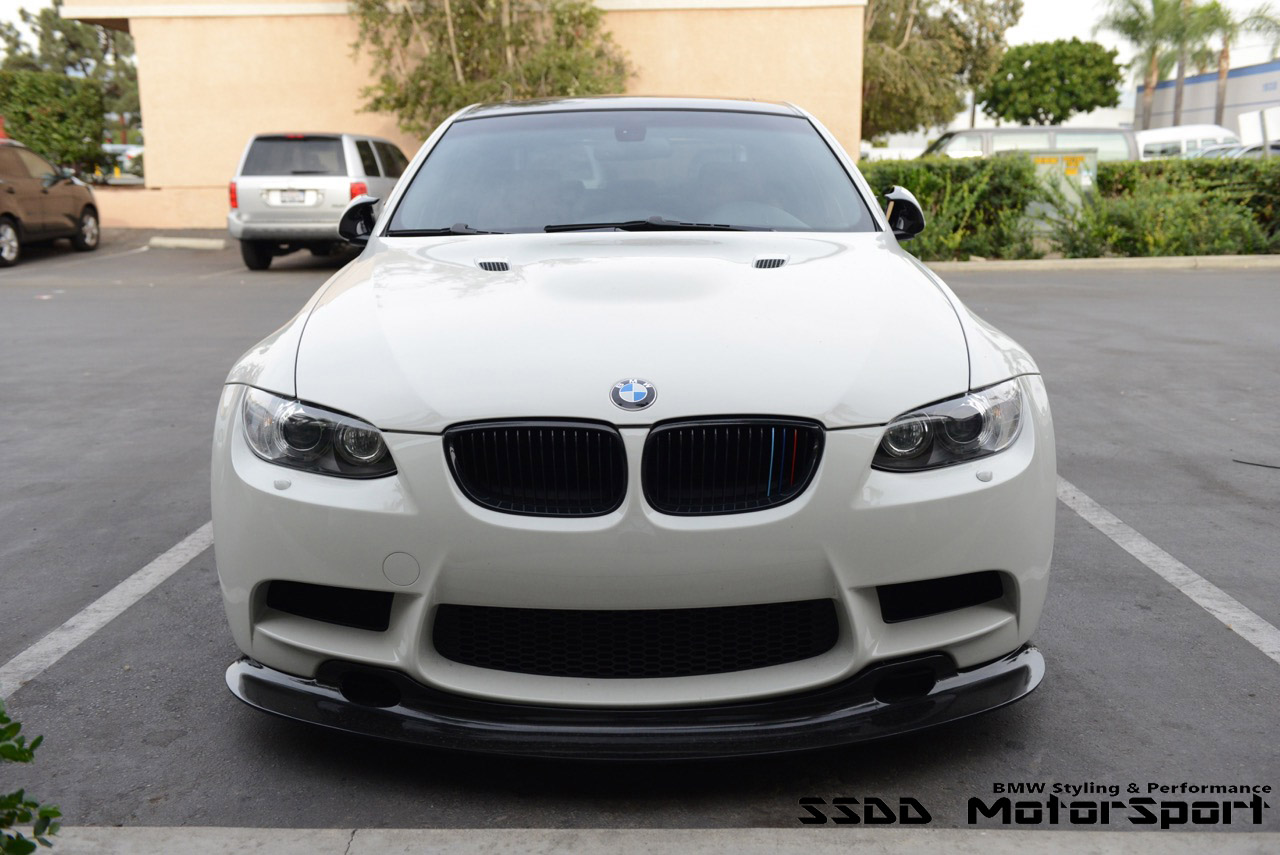 Compatible With:
E90 M3 Saloon
E92 M3 Coupe
E93 M3 Convertible
Delivery:
FREE UK Delivery (T&C apply)
Manufactured by:
SSDD MotorSport
*Due to the significant amount of downforce this splitter creates, we highly recommend professional installation. We recommend use no fewer than 20 bolts and nuts, with adequate amount of sealant to fully secure the splitter to the vehicle. The sealant will help reduce the air pressure reaching through the gap between the bumper and splitter at high speed.