E92 M3 style boot lip spoiler for E92 3 series coupe
Each spoiler is made from high quality ABS plastic base material. When ordered they will be professionally primed and painted to order to the high SSDD standard that represent a product of superior paint finish and perfect fitment. The spoiler is formed to fit E92 coupe and requires no bending to fit. Comes with fitting tape ready and easy to fit.
Material: ABS plastic
Suitable for: E92 coupe 2006-2013 all models
Fitting tape includes, no drilling needed!
Content: 1 x spoiler with fitting tape
Finish: Painted to order
Compatible With:
E92 Coupe 2006-2013
Free UK Delivery. We tend to keep popular colours in stock, however if not in stock or custom other colours, please allow around 14 working days for your order to be ready for shipping.
Installed Photo:
Alpine White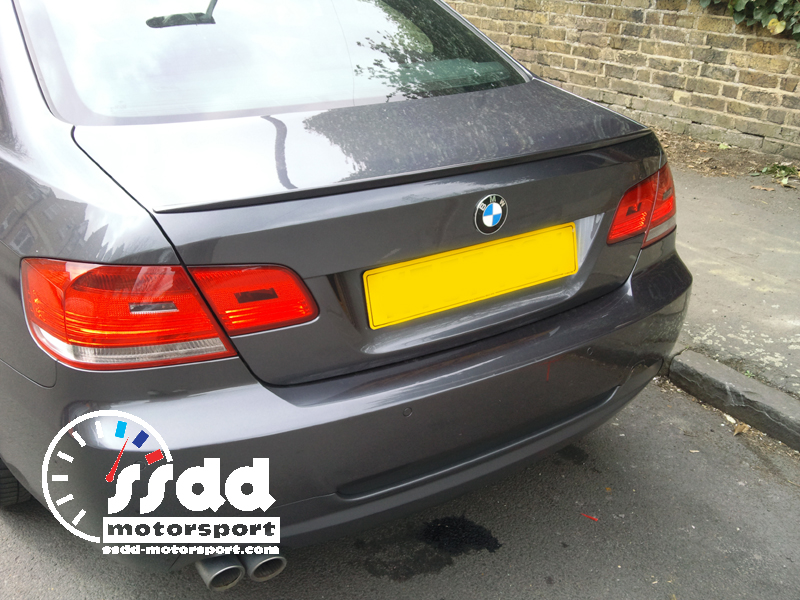 Sparkling Graphite
3 Reviews
Couldn't fault the product., as described and painted perfectly, already comes with the fitting tape ready for an easy fit

E92 335i M3 Style Boot Lip Spoiler

After looking around for ages at the BMW Show amount a few and impulse purchasing a poor quality abs plastic boot lip off eBay, which was sub par and un-painted as you'd expect. I stumbled across an Insta post from SSDD for their boot lips which at the time where on sale. After purchasing the product I'm thrilled at the quality and finish for the price. I opted for the gloss black on my silver E92 to match the m-sport black trim and it looks mint. Cannot find fault for the price tag and to say some come painted inclusive of the price is exceptional (or for a small additional fee for the more exotic colours). Also arrived next day. I've recommended this product no end to mates with e92s. Thanks SSDD.

Great quality, speedy delivery.