E92 M3 style boot lip spoiler for E92 3 series coupe
Each spoiler is made from high quality ABS plastic base material. When ordered they will be professionally primed and painted to order to the high SSDD standard that represent a product of superior paint finish and perfect fitment. The spoiler is formed to fit E92 coupe and requires no bending to fit. Comes with fitting tape ready and easy to fit.
Material: ABS plastic
Suitable for: E92 coupe 2006-2013 all models
Fitting tape includes, no drilling needed!
Content: 1 x spoiler with fitting tape
Finish: Painted to order
Compatible With:
E92 Coupe 2006-2013
Free UK Delivery. We tend to keep popular colours in stock, however if not in stock or custom other colours, please allow around 14 working days for your order to be ready for shipping.
Installed Photo:
Alpine White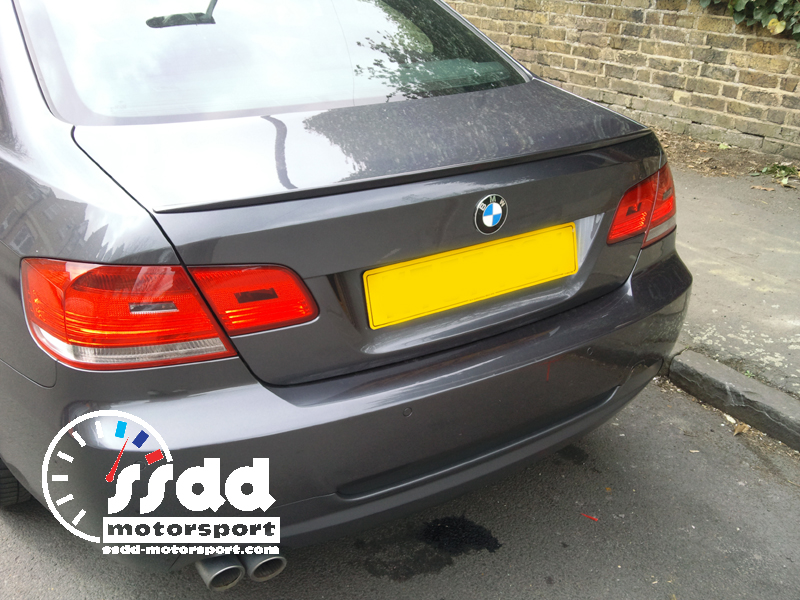 Sparkling Graphite