Description
M3 CSL style front bumper kit to fit E46 3 Series including M3.
Please select the correct car model when ordering.
Inspired by race track and global motorsport events, the CSL styling is now available for your E46 3 series saloon, coupe, convertible, and M3 models. Made from the highest quality P.P. plastic (polypropylene plastic), these bumpers are available with the OE CSL style carbon fibre corner attachments for an authentic CSL look, or with the optional full width splitter for the maximum visual impact. Complete with new number plate holders.
OE quality material P.P. plastic
Carbon corner splitters come as standard
Optional full width splitter *
Available in 3 fitments: E46 saloon/touring 98-05, E46 2 Door Non-M3 99-06, and E46 M3 coupe and convertible fitment **
E46 M3 Fitment usually available in 3-5 Working Days (+ £35.00)
Non M3 Fitment are Special Order and can take up to 2-5 weeks to arrive
* If ordering with the full splitter the corner splitters will not be supplied.
**You will need to re-use the original bumper carrier to be able to install this product
Product Photos: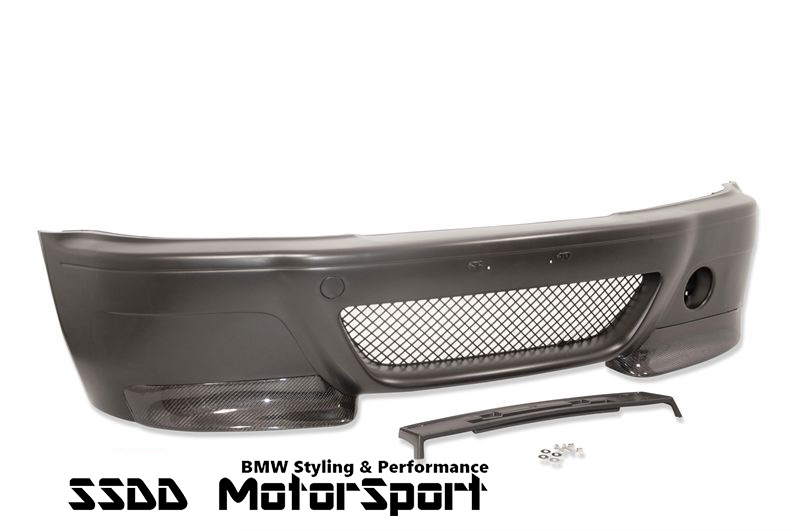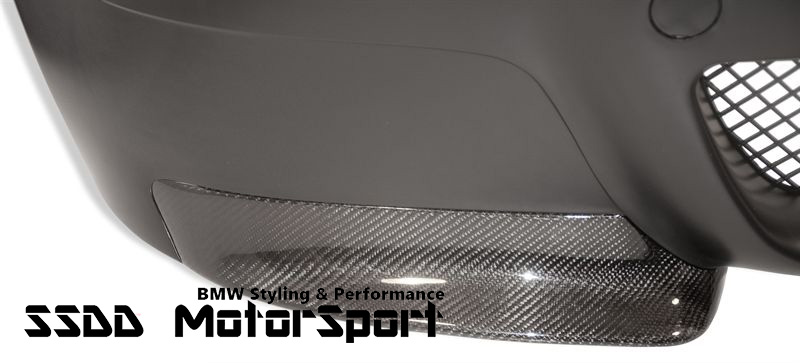 Installed Photos: All our photos are our own installed on our UK customers cars.
E46 M3 Fitment:
Our customer Jerome: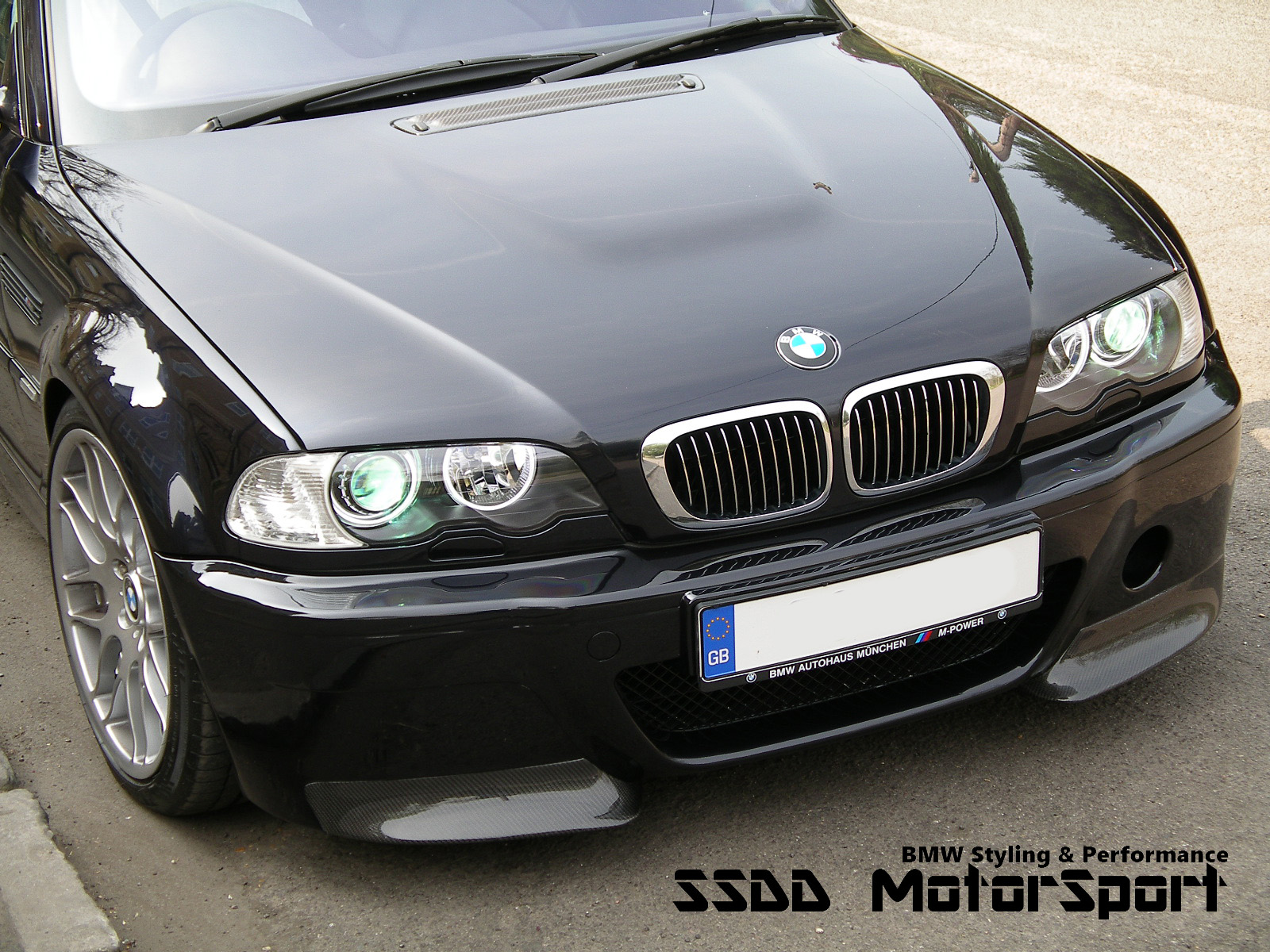 Our customer from Stone Automotive: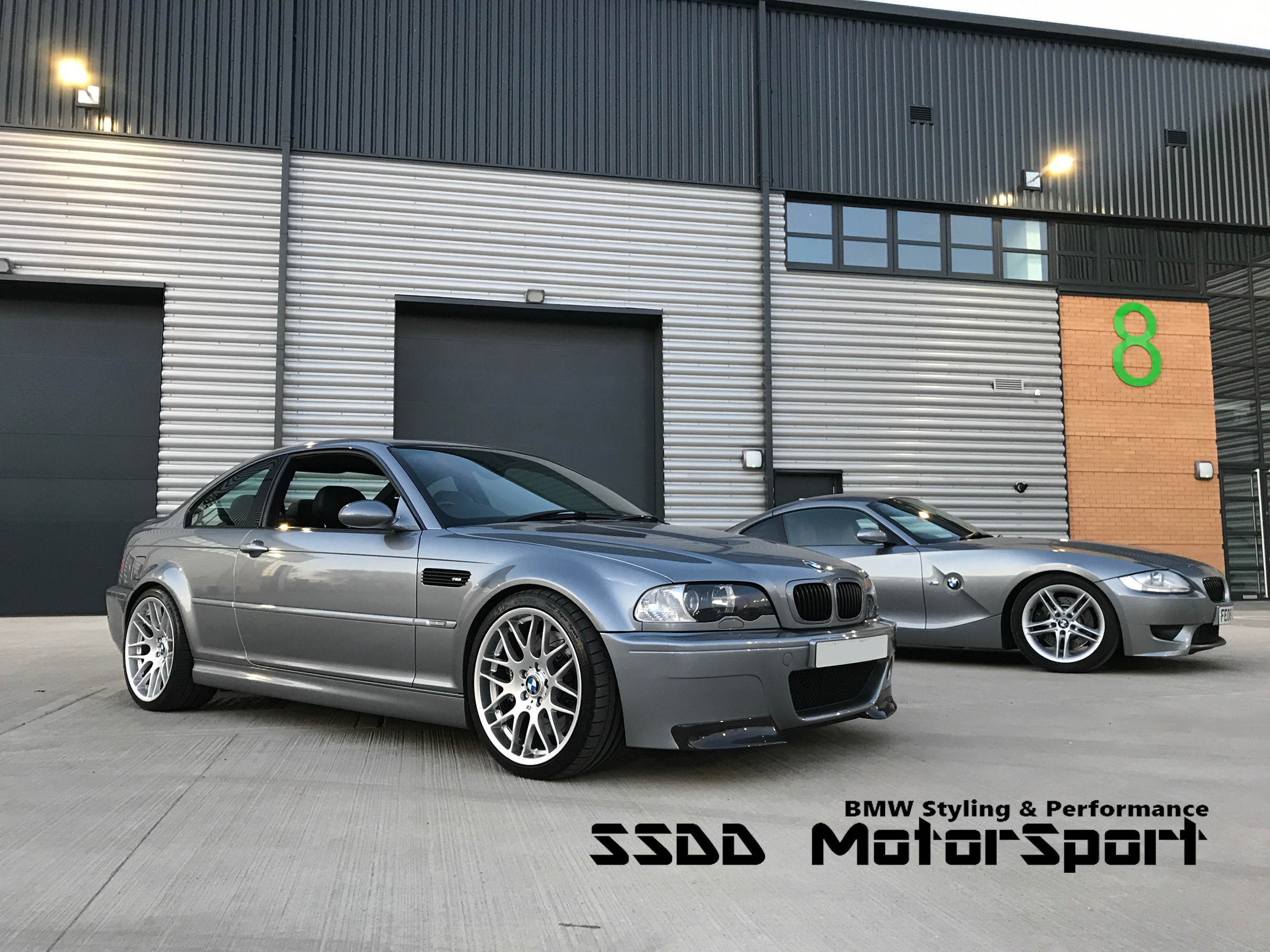 E46 Saloon/Touring Fitment: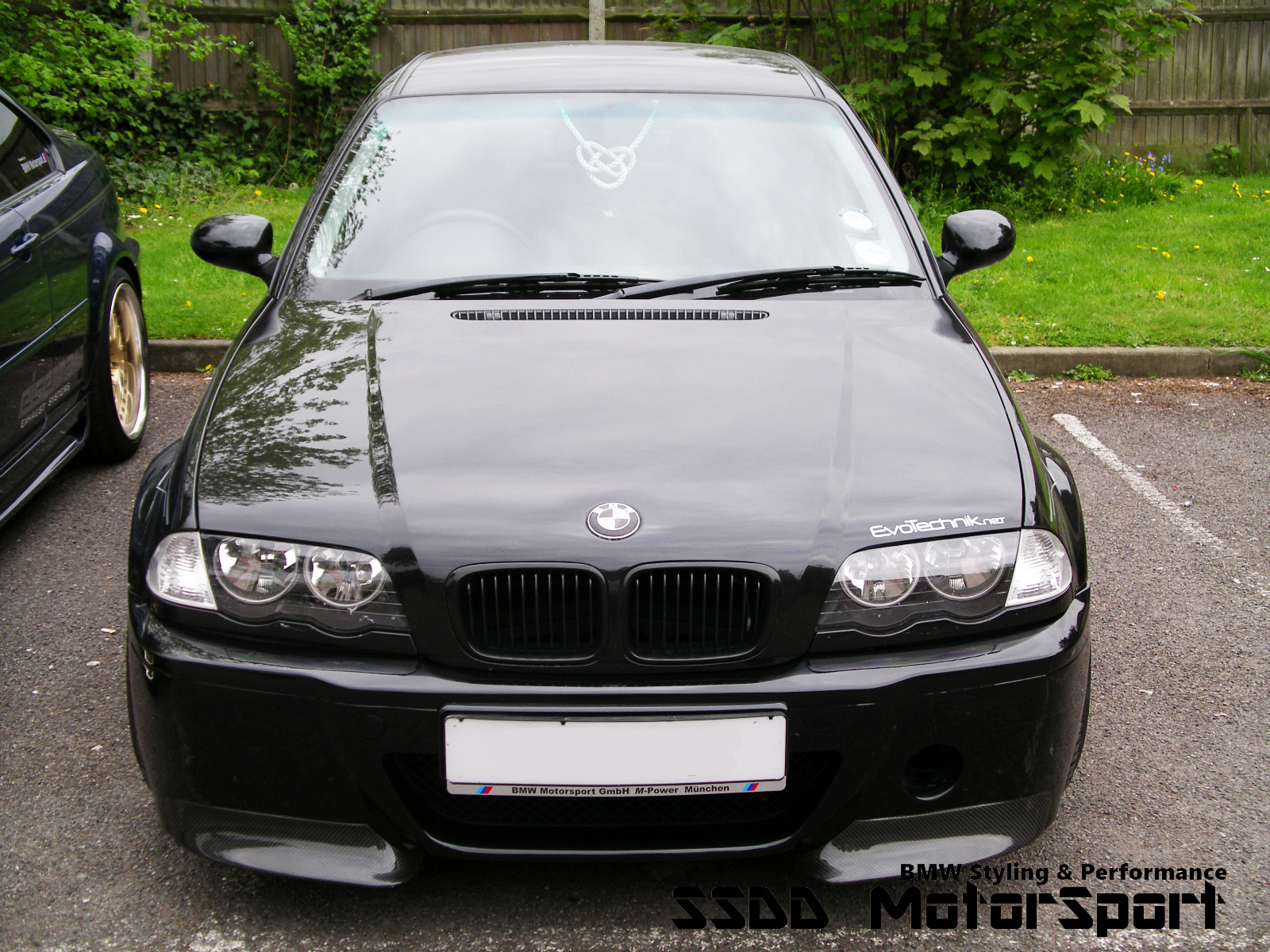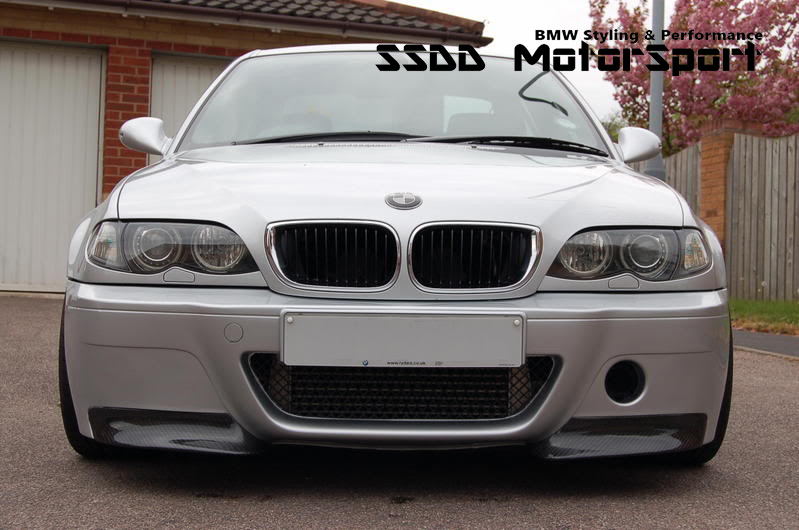 E46 2 Door Coupe/Convertible (non-M3) Fitment: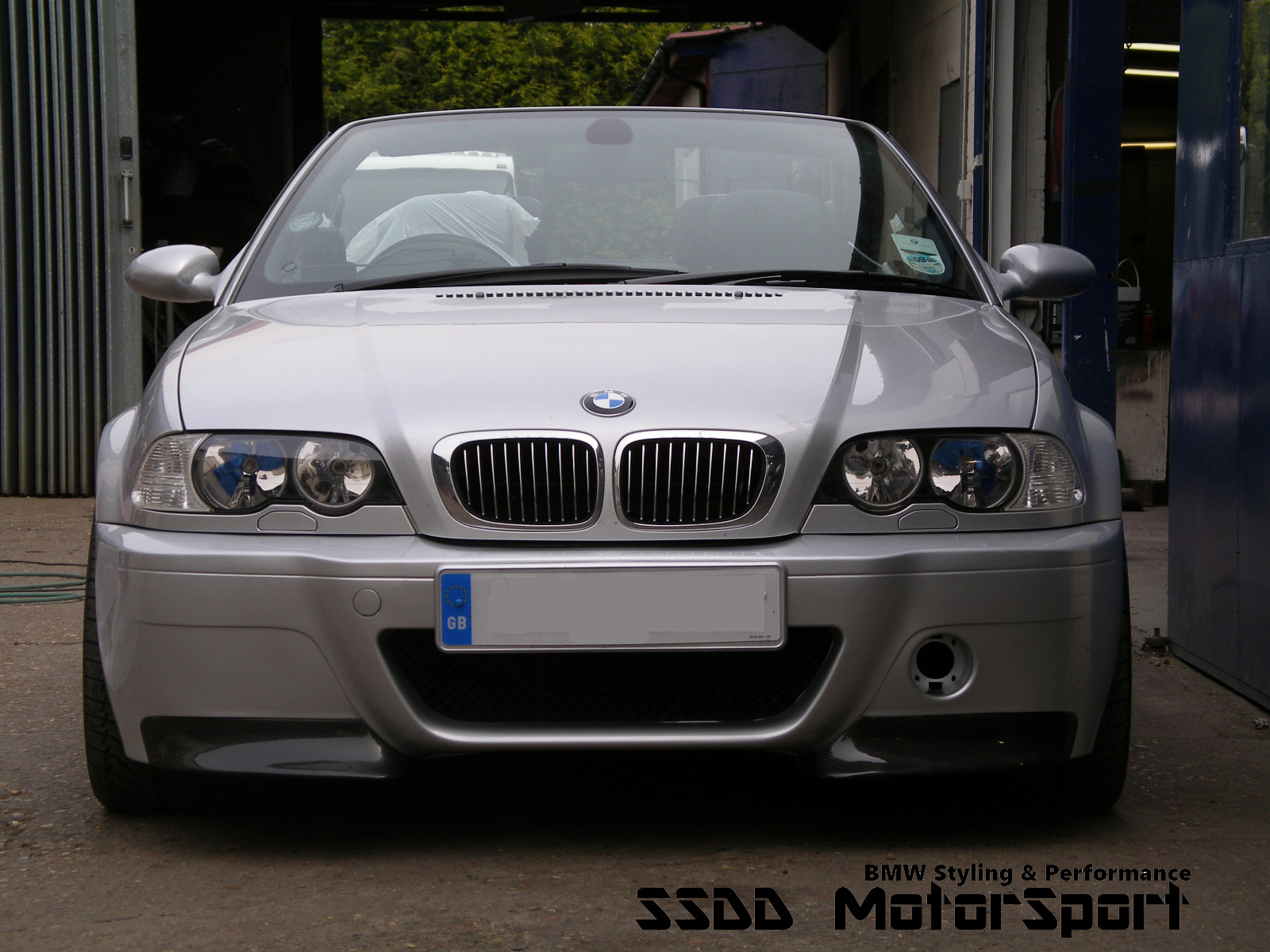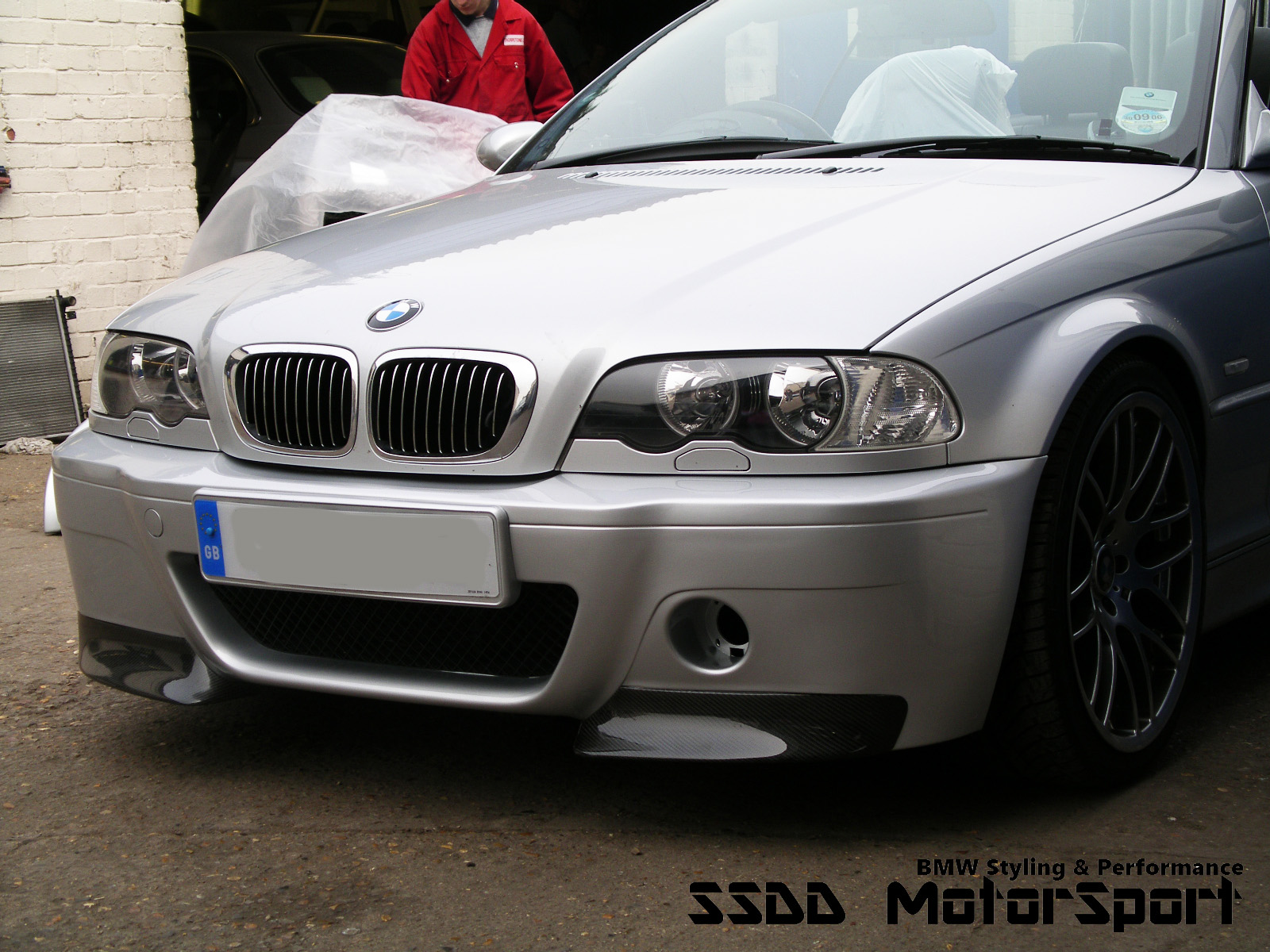 Thanks to our customer Stone Automotive who have posted this video on YouTube: