M3 CSL Style replacement bootlid for E46 coupe and saloon models, including E46 M3 coupe
Inspired by race track and global motorsport events, the CSL styling is now available for your E46 3 series. The raised 'duck-tail' design offers both added aerodynamics and also enhanced aesthetic appeal to your vehicle. Available in two finishes: FRP plastic (to be painted), or carbon fibre in clear gelcoat. The carbon fibre version can also be painted to create a more customised look.
Available in Plastic or Carbon Fibre
Excellent fitment and quality
Pre-drilled holes for easy installation
E46 Coupe fitment is usually dispatched in 3-7 working days
E46 Saloon fitment is Special Order only and can take upto 45 days to arrive
Installation Notes:
* You will need to re-use your original bootlid handle. On the E46 Coupe if you have a facelift model from 2003 onwards with a long handle bar, you will need to acquire a pre-facelift short handle bar to use on these bootlids. ** Inner carpets, tool kit, seals can be all transferred over from the existing bootlid.
Product Photo: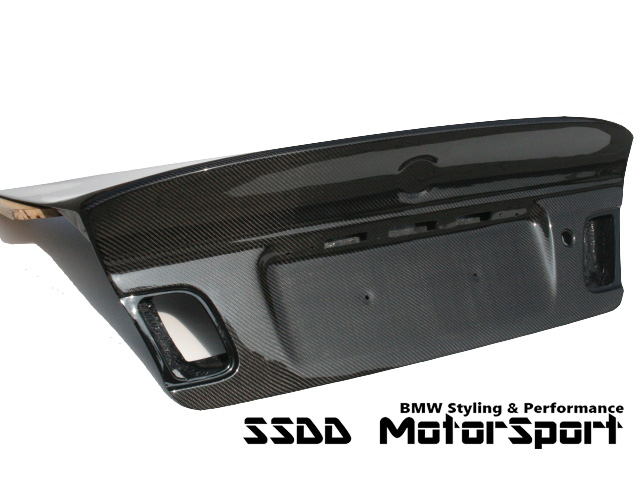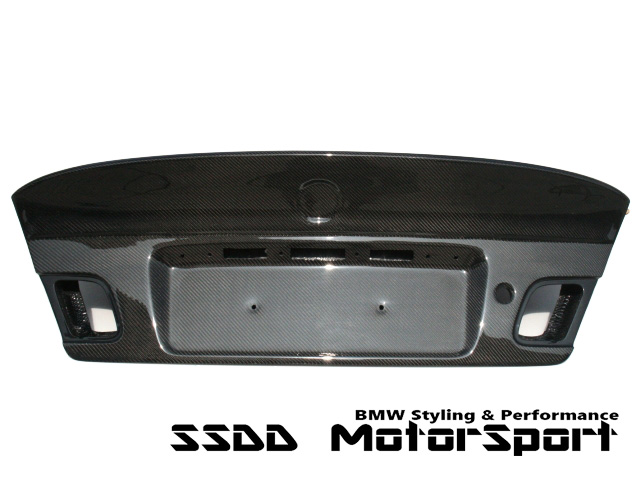 Installed Photos: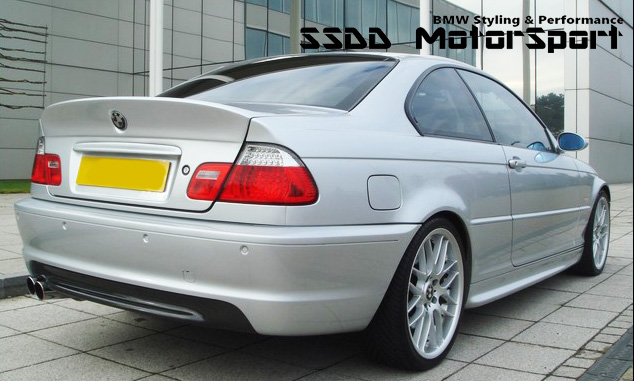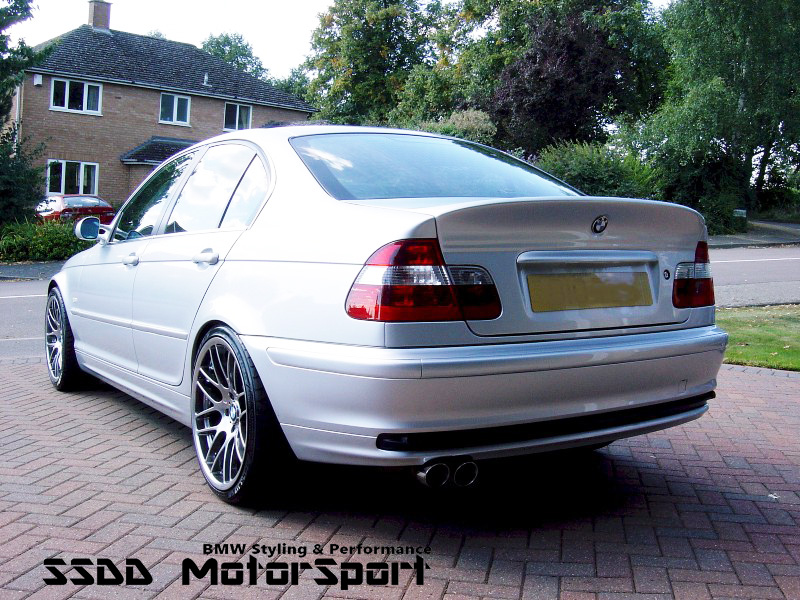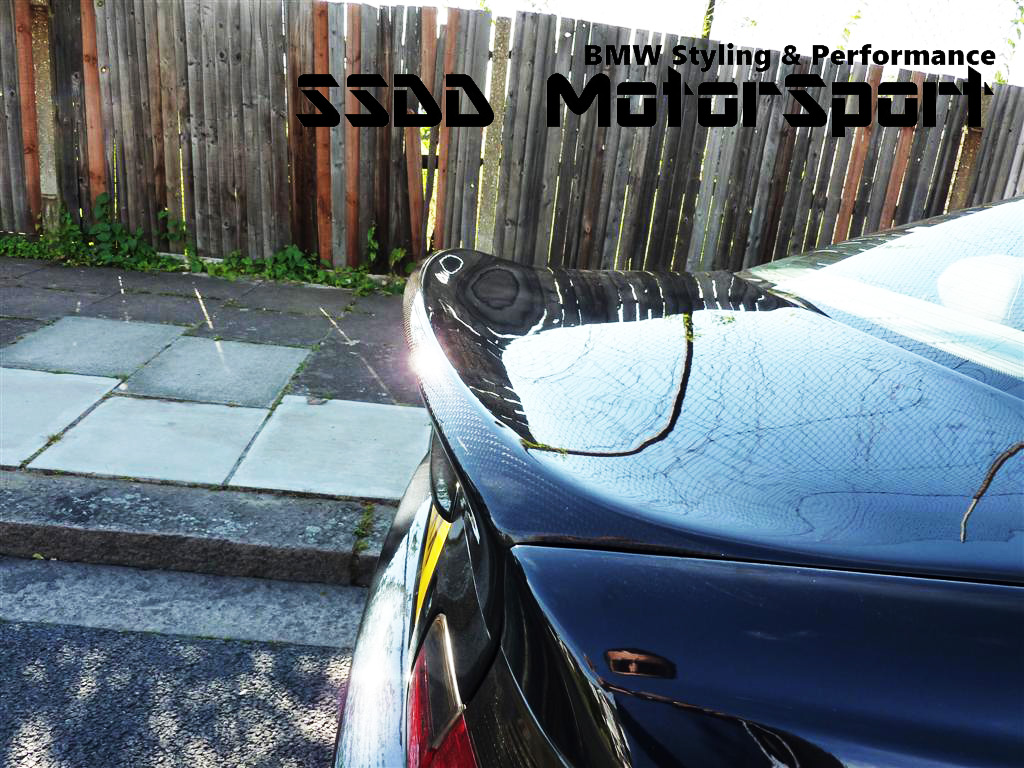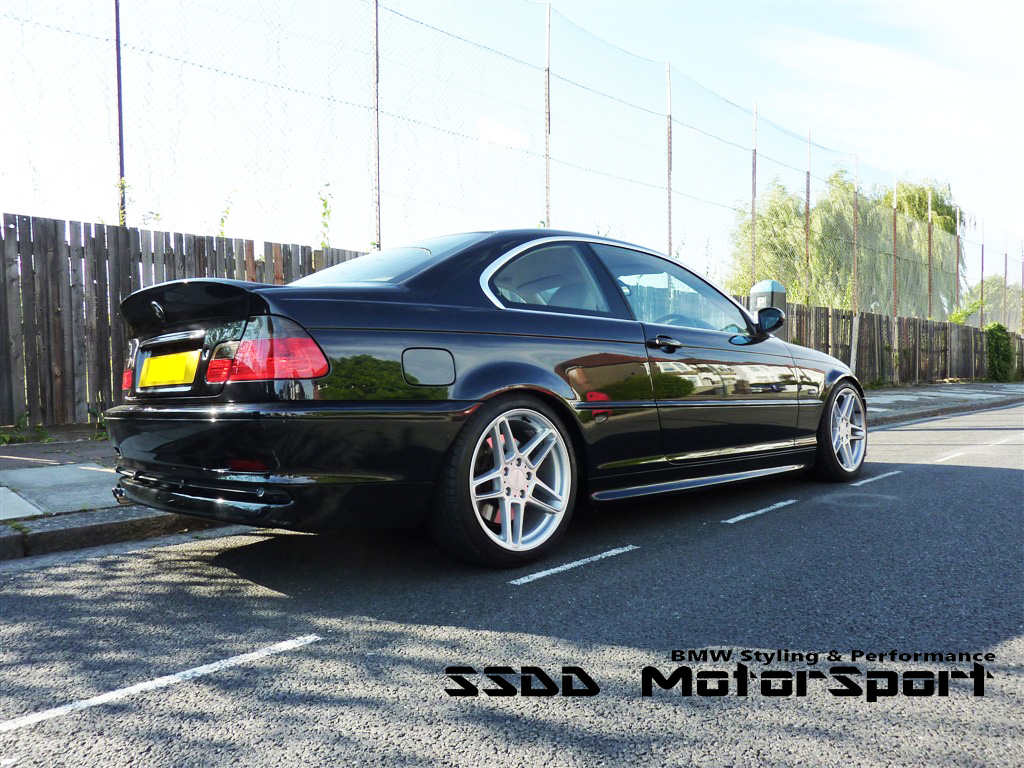 Custom Painted:
1 Review
Recently purchased the bootlid from SSDD MOTORSPORT and was able to collect as I live in north London, I went for the plastic version over the carbon fibre due to the fact that the original csl bootlid is indeed plastic. It's been painted and fitted to my M3CS today by a professional body shop. My guy said he had to file out the holes and a bit adjustment the fit is actually not bad and looks awesome in carbon black. Would definitely recommend having it fitted professionally!