Description
CSL Inspired Replacement Bootlid for E46 2 Door Coupe 99-06
Inspired by race track and global motorsport events, the CSL styling is now available for your E46 3 series. The raised 'duck-tail' design offers both added aerodynamics and also enhanced aesthetic appeal to your vehicle. The bootlid is manufactured using high quality polymer based FRP material, and expertly handfinished in real carbon fibre and infused in a UV resistant gel coat for the added shine and durability.
The carbon fibre could also be painted to create your own custom painted effects.
Features:
Excellent fitment and quality
Pre-drilled holes for easy installation
Handcrafted single sided carbon fibre
Reuse your original linings and hinges
Installation Notes:
* You will need to re-use your original bootlid handle. On the E46 Coupe if you have a facelift model from 2003 onwards with a long handle bar, you will need to acquire a pre-facelift short handle bar to use on these bootlids. ** Inner carpets, tool kit, seals can be all transferred over from the existing bootlid.
Compatible With:
E46 Coupe 99-06
E46 M3 Coupe 01-06
E46 M3 CS Coupe 03-06
E46 M3 CSL Coupe 03-06
Product Photo: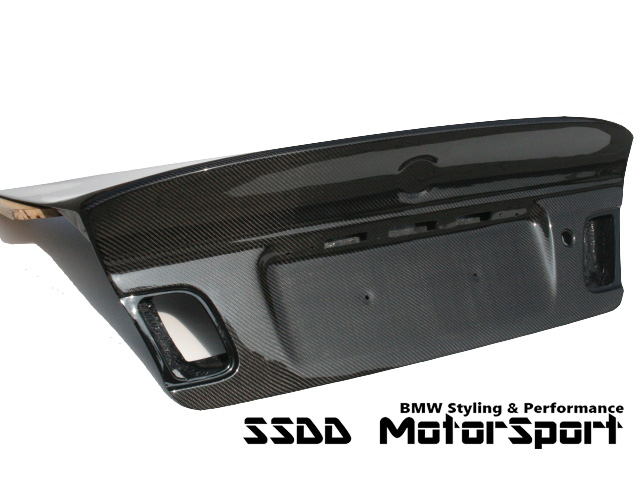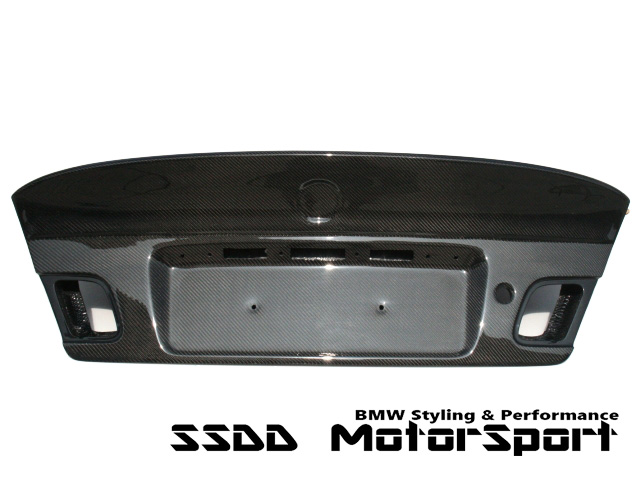 Installed Photos: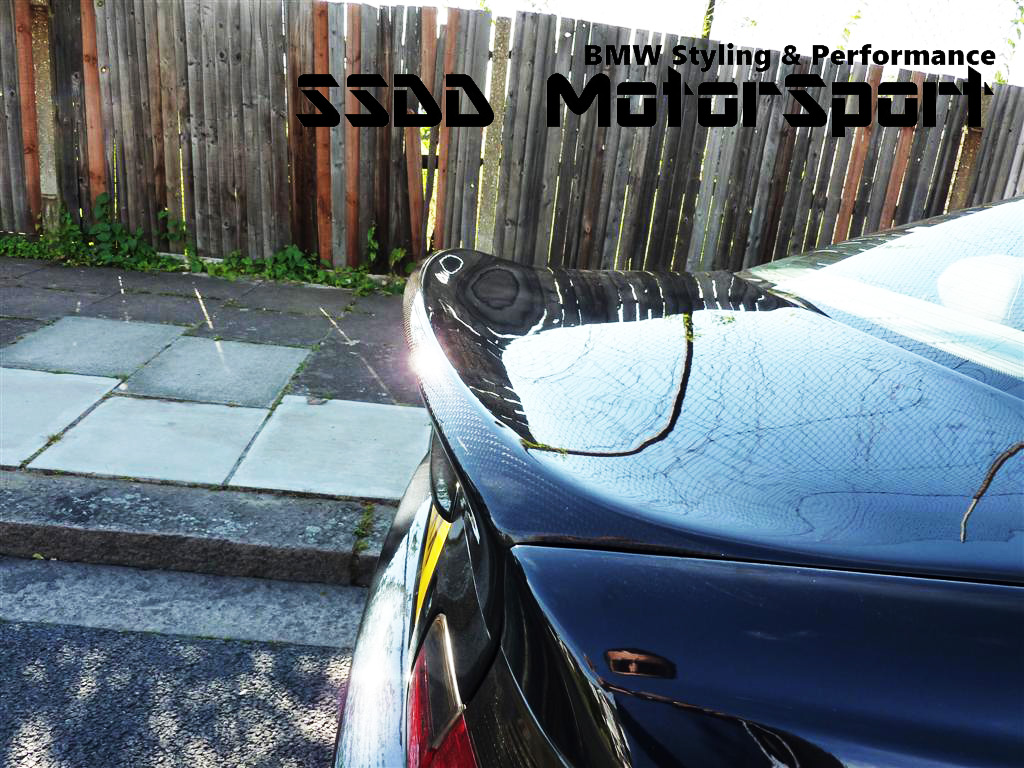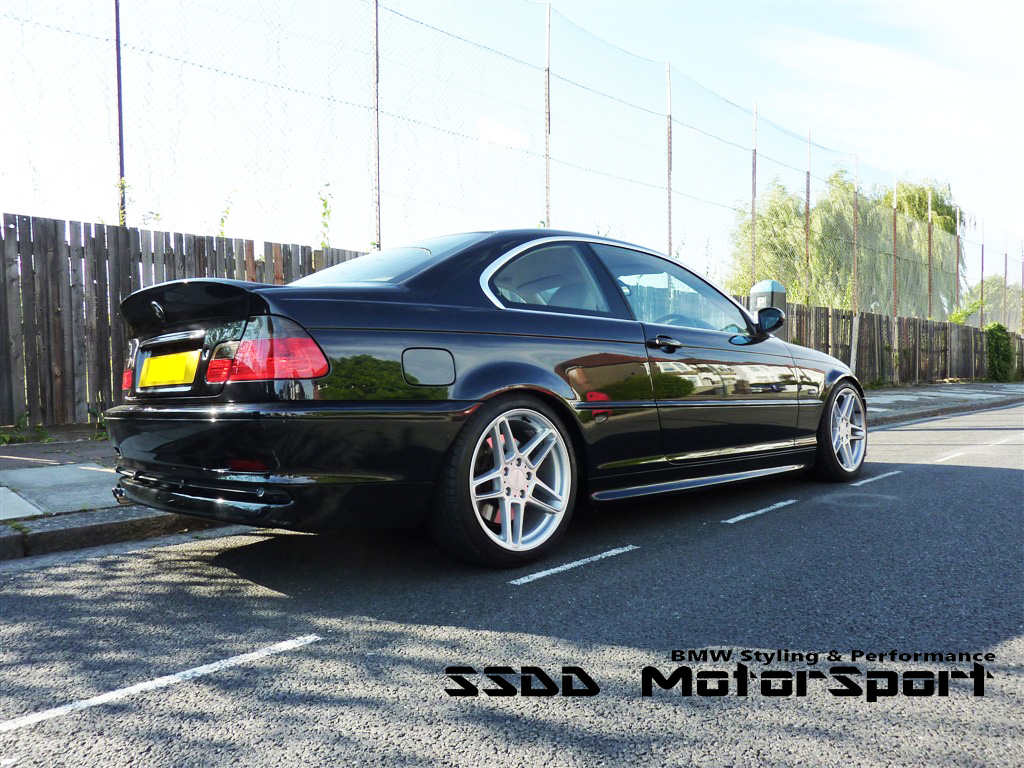 Custom Painted: