Description
Strassentech style front splitter for E46 M3. The clever design of this front splitter consists of two parts, the main splitter itself which is supplied in paintable FRP plastic, with a separate centre insert. The centre insert can be supplied in high quality FRP or genuine carbon fibre for that added race look. You can also paint the middle insert in different colour to create a more customised look. Subtle yet elegant, this front splitter is the top choice for many E46 M3 owners.
Two piece construction
Middle insert available in FRP or Carbon Fibre
Main splitter supplied unpainted
For E46 M3 2001-2006
Free UK Delivery (T&Cs apply)
Compatible With:
E46 M3 01-06
E46 M3 CS 01-06
You can also add the aluminium support brackets for that added race and sporty look.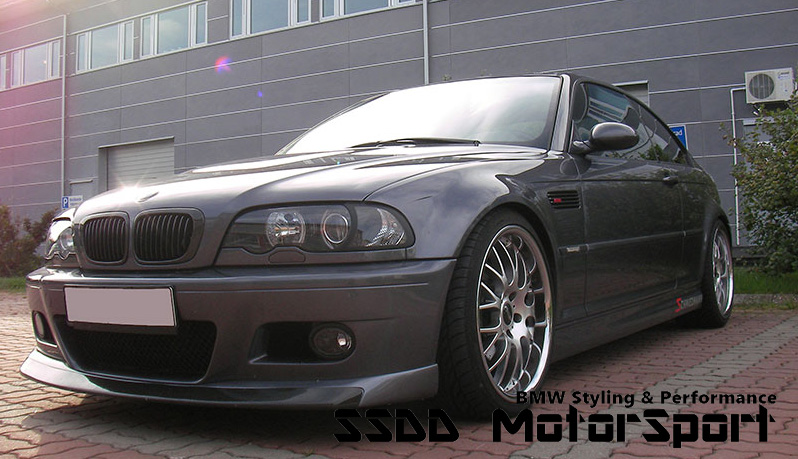 With Support Brackets: