Performance Look Carbon Fibre Boot Spoiler for E92 Coupe and E92 M3 Coupe
The sleek design of this spoiler adds an instant upgraded aerodynamics and aesthetic appeal to the E92's sporty profile. Each piece is hand made to ensure a product of high quality and fitment. Available in 2x2 twill or 1x1 plain weave.
Features:
Handcrafted carbon fibre
Finished in clear UV resistant gelcoat for added shine and protection
Aero performance look and sporty style
Available Finish:
2x2 twill weave (same as OEM Performance parts weave)
1x1 plain weave (For matching E92 M3 Coupe carbon fibre roof)
Compatible With:
E92 Coupe 06-13
E92 M3 Coupe 07-13
Fitting: You may wish to purchase the fitting tapes for an easy installation
FREE UK DELIVERY INCLUDED.
Installed Photos:
Thanks to our customers who sent us photos of the installed spoiler on their cars:
1x1 Plain Weave:
Below is an example of the 1x1 plain weave finish (same as E92 M3 carbon roof pattern)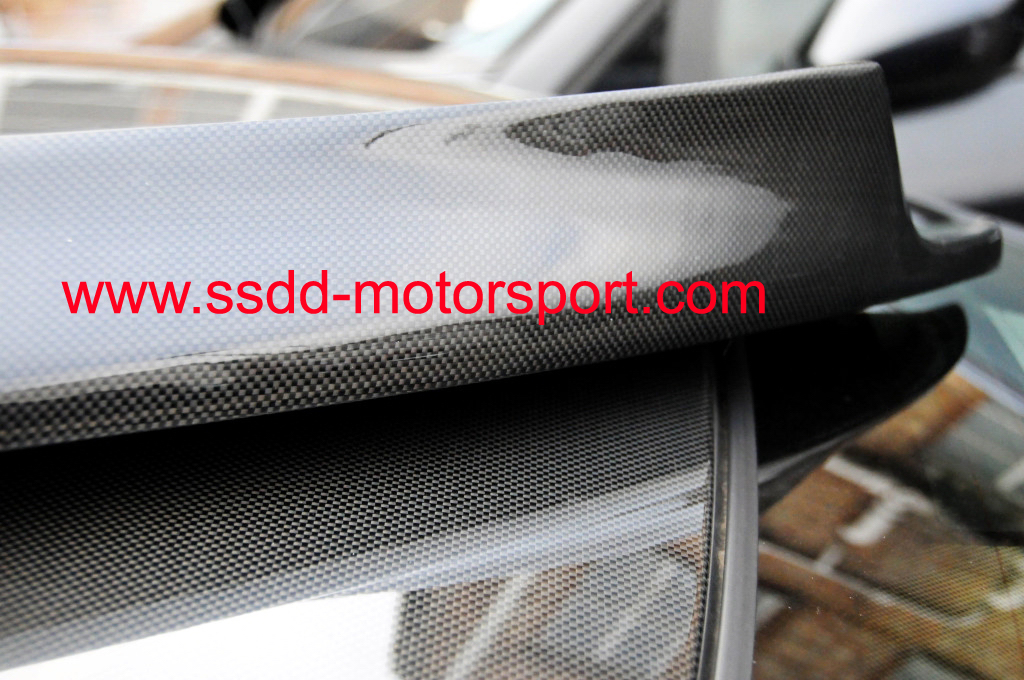 4 Reviews
Great look and so much better then stock spoiler! Fits perfectly and high quality!

Seems good fitment and quality is very good

I have not yet fitted this item but the quality looks very good! Carbon weave is consistent and from offering it up the fitment looks precise.

High Kick Carbon Fibre Boot Spoiler

As far as quality goes, this spoiler is flawless and the carbon weave is perfect. Very quick delivery and everything was wrapped up really well. What more do you want. It's a high quality product.

Performance High Kick Spoiler

Yet another great part by SSDD, the moulding is absolutely perfect along with the carbon weave. Very happy receiving this in the post, quick delivery too and wrapped up safe. What more can I say! Quality as usual